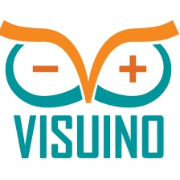 Visuino is the latest innovative software from Mitov Software. A visual programming environment allowing you to program your Arduino boards. It currently supports the official Arduino boards, Raspberry Pi, Teensy, Femto IO, ESP8266, ESP32, Controllino, Goldilocks Analogue, FreeSoC2, chipKIT, micro:bit, Maple Mini, and number of Arduino clones, however it is not restricted to their support alone and requests to support new hardware are welcome.

Best Arduino Board for Beginners, IoT Projects, and More
Check out the best Arduino board for beginners, IoT projects, and more from the beginner-friendly Arduino Uno and the Arduino Nano to the advanced Arduino Mega, and audio-capable Arduino MKR Zero.

10 Best Arduino Projects
The Arduino is a programmable circuit board, or microcontroller. It's open-source, and may be used for a variety of neat maker projects. Notably, it differs from single-board computers (SBCs) such as the Raspberry Pi in that the Arduino focuses on interfacing with software which interacts with the physical board. As such, Arduino projects are more maker-oriented, whereas SBC projects range from basic Linux desktops and retro gaming machines to advanced robotics. Nevertheless, there are loads of Arduino projects which you can make. Check out the 10 best Arduino projects!

Arduino and Raspberry Pi Meet Lego Thanks to Leguino!
Lego, Arduino and Raspberry Pi seem obvious bedfellows, but no one has quite managed to get integration between them quite right. One product hoping to finally perfect it is Leguino, a range of Lego-compatible electronic modules currently available for preorder following a successful Kickstarter campaign.